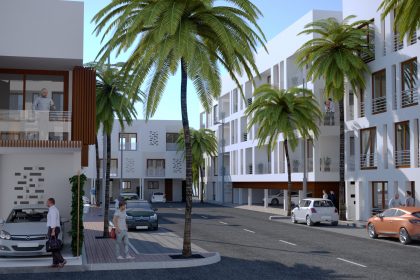 Lagos – As parts of its contribution to making Nigerians live a healthy lifestyle, Cocoon Homes Limited, an innovative and accountable real estate developer, is urging all real estate developers to buy into allocating sizeable portions of land for sporting activities.
According to the developers, it should not be a whole community that is made up of houses and no place to recreate. As a matter of policy, the firm is said to allocate a sizeable portion of land for recreation wherever it is constructing an estate.
Beyond living a quality and healthy lifestyle, the firm mentioned that apportioning areas for creation would help members of the community to bond with each other.
To lend credence to their statement, the firm revealed that their new development, Cocoon Atlantic Estate at Sangotedo in Lagos State would be having a sizeable area dedicated for recreation. Same they said goes for their other development, which is already ongoing in Kano. This, they added, would make the environment conducive for residents in the estate.
Recently, the firm partnered with Sustainable Cycling Foundation of Nigeria, as key sponsor for the 2017 edition of the Lagos City Criterium. The Lagos City Criterium is a competitive cycling tournament around a technical 2.9km circuit starting and ending at the opposite sides of Dolphin Estate, Ikoyi.
The November edition of the Lagos Cycling Criterium, saw cyclists from the pro male, pro female, junior boys and junior girls categories, come from all over the country to compete on the classic cycling exercise before crossing the finish line.
As part of the sponsorship, Cocoon Homes unveiled the traditional cycling winner jerseys and announced its Cocoon Atlantic project, the construction of which will begin within a few weeks.
Speaking at the opening ceremony of the cycling event, Farouk Imam, Managing Director of Cocoon Home Limited announced that the sporting event is very important to Cocoon Homes Limited because it would help raise awareness on cycling, not only at the grass roots and for the youth, but also as a sport that should be adopted by all Nigerians because of its positive attributes. These attributes he explained include better physical and mental wellbeing.