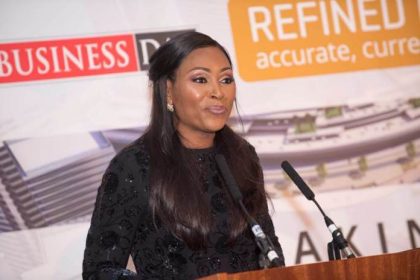 There has been a remarkable awareness of the possibilities and advantages of investing in Nigeria's real estate market, after an unmatched presentation of some prime properties that dot the nation's landscape. These sturdy real estates were introduced at the 2017 Refined Investor Series, Fine and Country West Africa hosted in collaboration with BusinessDay Newspaper in London. Bennett Oghifo reports
Nigerians in the diaspora and some international investors with cash to invest in the Nigerian real estate market, sometimes hesitate to put their money on the table because they lack accurate information about the investment environment.
They often seek the right kind of information that will shed light on some uncomfortable stories they have heard, and this was one of the reasons behind the success of the 2017 Refined Investors Series that Fine and Country West Africa hosted in London in collaboration with BusinessDay Newspaper, recently.
RIS, UK Diaspora and International edition, was conceived principally as a real estate event through which the organisers aimed to correct some myths and misconceptions about the real estate market in Nigeria. It was also designed to highlight the potential in this huge market with all the opportunities for savvy and astute investors.
According to Udo Okonjo, Vice Chair/CEO, Fine & Country, "Our mission was to create an opportunity for these accomplished professional and business men and women to connect with and celebrate the Nigeria that is emerging, the Nigeria that is possible and the Nigeria that is now- which they can get a slice of whether through real estate investment or through buying into a future that we all have a responsibility of building.
"We came, we celebrated them, and we showcased the best of Nigerian real estate, the economy, art and culture and left them to make up their minds if they wanted to become a part of it or wait to be told by the foreigners as first movers of the opportunities harnessed even in the midst of incredible challenges."
The event was within the anniversary week of Nigeria's Independence and so it was a fine time to click glasses and talk about the future, particularly about what is possible when investing in Nigeria's economy. So, the first night of the event was used to celebrate Nigeria, and the resilience and leadership demonstrated by various Nigerians living and working at home and abroad.
A glimpse of Nigeria's economic landscape was provided by the Publisher/CEO, BusinessDay, Frank Aigbogun. This was followed by a brief but inspiring introduction of the vision behind the Refined Investor Series by Okonjo, CEO, Fine and Country West Africa. George Bertz, Director of Global Business at Fine and Country Headquarters, welcomed guests and exhibitors to London.
Keynote speaker, Peter Obi, former Governor of Anambra State presented Nigeria's journey as a nation and the possibilities and challenges. Obi challenged guests to get involved without undue focus on the problems, alone.
The seminar series held on the second day, in addition to an extensive exhibition of pre-qualified property projects by reputable developers. The state of real estate in Nigeria was reviewed by Fine and Country's David Mbah, while the iconic Eko Atlantic City was presented by Ronald Chagoury, Vice Chair South Enegyx.
There was an overview of lifestyle estates in Abuja by Darl Uzu, the Chief Executive of Crown Realties, followed by an inspiring entrepreneurial journey in building a real estate empire by a former Nigerian Diaspora Investor, Paul Owanibe of Landmark.
There were two panel sessions with Bimpe Nkontchou W8 CEO, Richard Obahor of Purple Premium UK, and Adebayo along with other speakers. It was a truly enriching and informative day with the overall consensus being high level deal-making and networking.
The RIS Seminar was attended by 100 guests, and several more were present for the exhibition, making total guest count about 250.
Specifically, RIS 2017 began with the Independence Dinner at the Grand Ballroom of the Landmark Hotel. The Dinner was attended by 120 high profile guests, including, Chief Yemi Osunkeye; CON (Former Chairman, Lafarge, Nestle); Bishop Wayne Malcom; Prince Olusegun Oniru; Mrs Bimpe Nkonchou, Principal (W8 Advisory) and also key Sponsors: Ronald Chaogury Jnr, Vice Chairman, South Energyx; Mr. Darl Uzu of Crown Realities and Mr. Paul Onwuanibe of Landmark Group.
Various guests, foreigners and Nigerians in Diaspora shared heart felt impromptu messages in support of the vision for the Refined Investor Series (Diaspora edition) and their positive expectations and experiences on Nigeria. It was beyond magical and inspiring, to say the least with music, a preview of the latest Nollywood movie Banana Island Ghost, ArtX Art Fair highlight and Nigerian comedy to set the stage for an all-round positive evening.