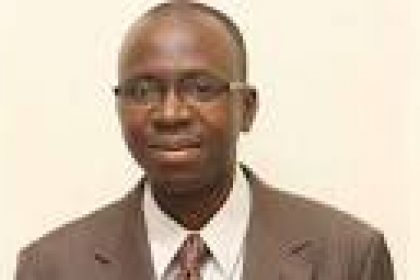 Amid growing concerns over the 2019 general elections and its economic impact, developers in Nigeria's real estate sector are slowing down constructions and apprehensive of new business deals.
Although, the Nigerian real estate market has been less influenced by political-spending but more by the general economic standing of the country and people, the recent incident where an incumbent governor was allegedly tear gassed in the build up to the Ekiti governorship election has sent shivers down the spine of investors.
The country will hold presidential and governorship elections between February and March 2019 with incumbent President, Muhammdu Buhari contesting, while 39 political parties on Monday July 9, 2019 signed an Memorandum of Understanding (MoU) to present a joint presidential candidate in 2019 in a bid to wrestle power from the incumbent.Although, the election is still months away, investors and traders who are mostly foreigners are concerned about the political risks associated with the 2019 elections.
Judging from the level of political maturity, where the incumbent will do everything to retain power, the fear of the unknown may have forced many investors to sit on the fence and watch as things unfold.Feelers from the real estate sector show that investors have started moving their money akin to the scenario in 2015 general election when the incumbent contested against former President Goodluck Jonathan.
In the midst of unfolding drama and uncertainty only the most daring of investors are still entering into major deals.According to them, as election draws near, you don't know what will happen to the political space because of our level of maturity, as many politicians always want to go out of place to get power, thereby heightening the anxiety.
Alluding to this scenario, a front line real estate developer and Managing Director and Chief Executive Officer, Propertygate Development and Investment Plc., Mr. Adetokunbo Ajayi said his firm lost a lot of clients, who wanted to sell their property to buy dollars during the last election.According to him, there is generally an atmosphere of anxiety during our elections years because of the historic antecedent characterized by violence.He stressed that during this time, foreign and local investors always take their portfolio outside the country because of our political culture.
"As anxiety heightens, people don't want to commit money in such volatile environment, they rather want to imbibe the wait and see attitude. Investors will not want to partner with you in the real estate ventures whether local or foreign."I remembered during the last election, I know a lot of clients that were moving their property outside Nigeria, they want to convert them into dollars", he said.
Ajayi stressed further that although 2018 may not be as volatile as the 2015, there are still vestige of anxiety, which is slowing down businesses in the real estate sector." We are hoping for decorum in our political culture but we fall into the calculation that we have election next year and with what is happening, you will have some economic activities basically slowing down but the best bet is to persuade the nervous", he added.
"Although, as of today, none of our clienteles has experienced such anxiety, as election draws near, the challenge is for political actors to demonstrate maturity in the political environment to avoid a situation where people, people who have not experienced concerns will begin to experience worries in our political space", Ajayi said.
"We have a peculiar atmosphere, when it hits up, the opposition wants to wrest power from the current government and the incumbent will want to continue to do all it can to hold on to power, judging our level of maturity, we should expect that but once an operator factor that, it will not be a shock and the fear of election can be less traumatic", he added.
Also an astute real estate developer, who heads one of Nigeria's leading Mass Housing Development Company; Realty Point Limited, Debo Adejana said the anxiety trailing next year election was coming when developers are yet to witness the exit from recession in the micro level.
According to him, it is a cycle that when elections draw nearer, businesses are always at low ebb and developers are not immune from that.Adejana stressed that it is more worrisome because it was coming at a time when there is little or no progress as government, which is the highest spender, is just releasing the 2018 that is supposed to stimulate the economy and construction works. Corroborating, the Managing Director/Chief Executive Officer of Tobykemsworth, an estate management/development firm and developers of Honeywell Gardens, Mr. Adekunle Raphael-Monehin also shared the same sentiment.
Although, he was of the opinion that the major problem that slowed down construction in the real estate sector was bad economic policy and recession, he was of the opinion that the election anxiety has compounded the problem."We have not been doing much but the ray of hope, some of us were expecting are being extinguished with the coming elections ", he said.
Also, the immediate past president, Association of Consulting Architects of Nigeria, Mr. Kitoyi Ibare-Akinsan said major construction decisions are on hold because of the elections, while investors are taking a cautious approach to investing more money in the Nigerian economy.He said: "We are encountering that now in some of our works. There is a project, I have been working for and I have been anxious to see when it is going to take off but the client said, look they had a meeting and they are not really going to go full throttle at this time. They are probably waiting to see what is going to happen because of the election and I said look the election is about 9 months away. So if people are now saying they are waiting, it means they are waiting to do nothing for the rest of one year this is going to derail the whole plan", he added.