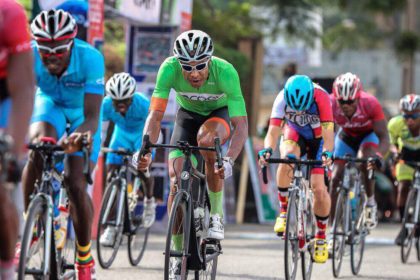 One of our goals at Cocoon Homes is to promote healthy lifestyles and provide access to good quality homes for individuals and families. We meticulously planned our Cocoon Atlantic project with this objective in mind.
Furthermore, we have found in cycling, the right platform to further promote and provide access to not just healthy living but community development. By supporting the sport at the grassroots level, we hope to fully help people harness its health benefits and socio-economic potentials for young people. Investing in this youthful population entails building a solid foundation for them to acquire the skills that will allow them to compete and thrive in all spheres of life.
To achieve this, Cocoon Homes worked in partnership with Sustainable Cycling Foundation to use cycling as a platform for people to maximize their potentials, give them hope, and help them develop a healthy life.
Sustainable Cycling Foundation is an independent, non-profit organization in Nigeria, established to foster youth development, encourage cycling as a means of transportation, and the enrichment of individuals through the promotion of a healthy and active lifestyle.
Through education, advocacy, professional team sponsorship and demonstration projects, the foundation encourages social attitudes, infrastructure and market development that promote the use of bicycles for business, environmental and personal wellbeing.
Recently, in a bid to ramp up awareness for cycling amongst Nigerians, Cocoon Homes partnered with SCF to organize the Lagos City Criterium, a competitive cycling tournament around a technical 2.9km circuit at Dolphin Estate, Ikoyi Lagos. The event took place on the 11th of November 2017. The competition had in participation over a hundred cyclists from across Nigeria and saw over one million Naira given out as prize money.
To further show our commitment to the sport, we unveiled the Cocoon Homes Jersey.
See pictures from the event below: