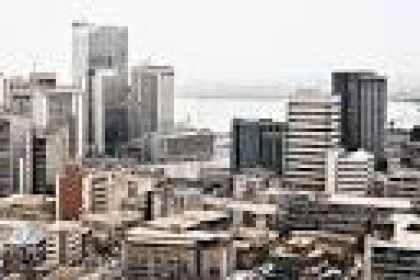 Maureen Ihua-Maduenyi
Experts have identified the real estate industry as one of the potential revenue drivers for the country's economy this year.
This, they based on the industry's performance so far as well as outlook for the rest of the year, adding that though the economy fell into recession in 2016, the exit from recession in the second quarter of last year created an opportunity for rekindled activity and subsequent recovery of the real estate industry.
The Chief Executive Officer, Broll, Bolaji Edu, said there was huge investment potential in the Nigerian real estate industry.
He noted that the country, as a power house in West Africa, had the capability to attract investors, and urged that the diversification of the economy should be extended to real estate.
"Fund and asset managers with the property skill sets are able to drive excess returns. The market is creating good quality grade 'A' stock developed by local investors and international private equity firms, as well as completed assets generating stabilised returns, which investors in West Africa are targeting," he said.
According to him, the capital base of real estate will keep growing due to investments in grade 'A' commercial office and retail sectors.
Edu stated, "To cater for the needs of the domestic occupier market, however, there has to be development of good quality grade 'B' or grade 'B+' investment. There has also been a rise in demand for space from sectors such as finance, oil and gas, professional services and tech, propelling a larger market for real estate investment in the country.
"Unlike in the past, when most of the available rental spaces were taken up by businesses, predominantly in oil and gas, demand enquiries are now more diversified. The market, however, remains a tenants' market as demand and supply remain in disequilibrium due to the existing and anticipated supply in the market. This stalls the scope of rental growth in the market."
In its Occupier Service Snapshot Report for 2017, Broll Nigeria's Head of Corporate Real Services and Research, Nnenna Alintah, said the rental trend had endured a consistent decline in the past three years due to the simultaneous increase in building stock and contraction in economic activities.
She added that with bullish expectations for the Nigerian economy in 2018, it was expected that the commercial real estate would mirror this development although not immediately.
"In the short-term, as the economy improves moving towards 2019, 'green shoots' of rental growth should return. The sector is expected to also attract more investors during the year due to its long term investment benefits," Alintah stated.
Real estate firm, Northcourt, in its '2018 Nigeria Real Estate Market Outlook', however, stated that to encourage growth in the industry, stakeholders, especially developers, must be innovative enough to be able to reduce the prices of properties.
The firm noted, "As long as consumers' purchasing power remains low, developers will have to be conservative in their approach to creating housing products for the mass market.