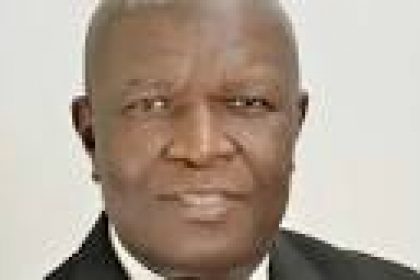 Adedayo Akinwale in Abuja
Real Estate Developers Association of Nigeria (REDAN) has expressed concern that the current undefined operating environment in housing sector has yielded too many casualties for the association to ignore.
The President, Rev. Ugochukwu Chime stated this in his acceptance speech and investiture as the president of the 5th REDAN National Executive Council 2018-2020 in Abuja.
He said the fifth exco which he would preside over, would strive to position itself to ensure formidable discharge of its mundane responsibilities in areas of housing advocacy and standardisation of products and services.
Chime noted that the challenges hindering a seamless interface of and smooth transaction on the housing value chain had been identified and would be dealt with progressively.
He said: "Issues of data, finance, land administration, monitoring and compliance with the extant laws and best practices e top of our priority list.
"In doing so, we call on government arms- the executive and legislature to give us support in our course to bring succour to the Nigeria's real estate sphere. The structure and enabling environment that will govern the interface and relationships among players must be clearly defined.
"The current undefined and uncharted leap of faith operating environment has yielded too many casualties for us to ignore," Chime said.
The president stressed that the data collation effort initiated by REDAN/Central Bank of Nigeria (CBN) under the auspices of National Real Estate Data Collation and Management Program (NREDMP) would be enhanced and sustained.
He stressed that the publication of the data on the outcome of the National land Administration Offtakers affordability; Business Survey and Household Condition Survey would be in April 2018.
"We shall further the work we initiated with Federal Mortgage Bank of Nigeria (FMBN), Nigerian Mortgage Refinance Corporation (NMRC) and other stakeholders to ensure ease of doing real estate business and make home ownership accessible and affordable, while expecting cooperation from policy makers and other agencies," Chime said.
The president said the future of socio-economic development of the country is tied to how the country articulates, profound and propel strategies that would unlock the huge potentials in the real estate industry.